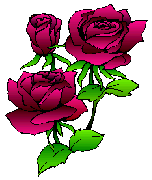 It's an Honor to be giving Ricky's Eulogy considering most everyone here in the room has known Ricky for a longer time than I have. I've only known Ricky for 1 1/2 years.
I know that my acquaintance with Ricky, though, was not a random act - it was a gift from God.
God brought us all together to complete a special task.
We all know that as a mortal, Ricky was a very special young man, wise beyond his years.
The Gems rolled off his tongue like Rainbows, giving all of us a smile, usually when we needed it most.
This summer many people have been doing everything they can to keep Ricky busy. To give him more life to live in his last days.
At one point, someone suggested to Ricky that they wanted to take him to Florida for a weekend. Ricky replied "Well, you better hurry up and pick a date, because my schedule is getting FULL!" You can hear Ricky saying that, can't you?
Ricky set an example of how a dying child should be treated. And no one set that example better than Ricky's dad, Keith.
Many of us can only watch in Awe, as Keith contiunually raises the bar of what is expected from Parenthood.
Keith, I know you were Ricky's hero, and you are mine, too.
Ricky stands as an example of how all dying children should be treated - and through his suffering, other children will be helped.
In June, Ricky, Keith and I, flew up to New Jersey to do some filming. We filmed at Dani Roeser's house. It was turned into a movie studio for a day. It was incredible, and Ricky was the Star. The kids that were being filmed were all student actors and acresses from Sandy Roeser's acting school. They all had to audition to be in Ricky's film and many of them were chosen because of their love for Ricky. Some of them had extremely strong bonds to Ricky just by seeing him on film.
In the beginning of the filming, we asked all of the kids who their heroes were. The point was to talk about Ricky and Godzilla. Some of the kids said comedians and some said actors and actresses.
After almost three hours of filming, the kids unanimously said Ricky was their hero.
Ricky has touched many people, one of them he has touched in a special way is Dani Roeser, who asked me to read this letter today:
"Dear Ricky,
If there is a possibility of you hearing this, then it's possible that you already know what I will say. But I will say it again, here in front of these people, just in case you missed my prayer during Godzilla at the concert Wednesday night. (It was a little loud)
Thank you Ricky for being in my life. Thank you for writing me and thank you for coming to my apartment. Thank you for being a friend to so many kids you didn't know. Thank you for telling me that I cooked your eggs too long......may there be no salmonella in heaven. Thank you for telling your story to numerous cameras, and then offering to do it again and again. Thank you for fighting your fight, and lastly, thank you for winning. You were determined to the end, and to me, that means you've truly won your battle. (Although, deep down I know that this is not really the end, only the birth of a new beginning.)
Ricky, since I've met you, I've said a prayer with every breath. As my neighbor Betty (who loves you too) would say, "Life is for living." When I watched you on tape for the first time, I knew that was true. You have lived a dream that most of us don't even believe is possible. And you've managed to show some of us the way to that happiness. It is because of this that you have won. It is because of this that you have been, and forever shall be, my greatest hero. For you, my Ricky, I will live my life as if this very moment was my last. Life is for living, and I will waste not a moment.
Someday soon we shall meet again, love. And when we do, we will smile upon eachother's faces once again.
Keeping my promise to you always.....Love, Dani"
And this promise is to complete Ricky's goal of helping sick children.
Ricky set the goal to help sick kids while he was in the hospital the first time, long before I knew him.
I didn't become aware of Ricky until the article ran in the AJC February 9, 1997, explaining the children's hospice crisis in the US.
While at first, I thought it would be nice to get Ricky a few autographs, it soon became apparent that all of us involved were chosen for a special task:: to help sick children.
Many of you know that we made a film on Ricky called "Miracles DO Happen, Take One".
The film has inspired 100's of people, this has already made Ricky Immortal.
The film has been used in Children's Hospice camps.
It has been used in the classroom to inspire learning and emotionally disabled students - they relate to Ricky.
Ricky inspires them to take another look at what they percieve to be disadvantaged.
With this we realize that when Ricky set his goal two years ago to help sick kids, we know that it's not just physical sickness that Ricky heals.
Because of this, Keith, myself, and others will be working on a curriculum that will inspire people of all ages to realize that Life is worth fighting for.
My goal is to have Ricky Browning's name spoke in the same breath as people like Anne Frank, Helen Keller, and Terry Fox, who walked across Canada and raised 20 million for Cancer. All of these people beat incredible odds to become immortal. It is now Ricky's turn.
We will work on this goal until it is our time to see Ricky again.
We started additional filming with Ricky in March of this year. After we got done, Ricky told me "Chuck, this is BIG! If it ever makes any money, all I ask is that I can get a new Go Cart!". You knew that it had to be big for Ricky to ask for something for himself, because Ricky was always concerned about everyone else before his own needs.
Because of this giving attitude, Ricky made many famous people's acquaintance.
One of these was Donald "Buck Dharma" Roeser of Blue Oyster Cult.
Because of Ricky, Buck and his wife, Sandy, have dedicated themselves to helping sick children, too.
Early this year, the same picture I saw in thew AJC article, the one with Ricky holding up the toy Godzilla and his Harley bandana on, showed up on the cover of HOSPICE magazine. In the magazine, there was an article about Dr. Bob Archuleta, who is creating a home-based hospice program for children in Richmond. See, the message of the original article I read in Feb 9, 1997, told how Atlanta had a wonderful home based hospice program, but other areas of the country didn't. Before you know it, Buck, myself, and Dr. Bob were on XL-102 in Richmond, using Ricky's story to bring awareness to their community about the hospice crisis. But that's how things happen when Ricky was involved. By the time we left, the radio station dedicated themselves to raising money for Dr. Bob forever. Everyone knows that Ricky liked to plant trees. Ricky planted a tree in Richmond that day.
This is just another way that Ricky is helping change the world for the better, for this and future generations.
Over the last few nights, Buck has been dedicating "Don't Fear The Reaper to Ricky" to thousands of people.
Buck wanted me to read something to all of you.
"A Message From the Roesers:
We are all heartbroken that we have lost our sweet prince. We are all heartbroken that we cannot be with you today. We feel honored to have been fellow travelers for a time with Ricky Browning and his wonderful family.
Because of Ricky's courage, his father's dedication and his family's love and care, we have all been inspired to live better lives. And that inspiration extends to all the people we are in turn connected to Ricky's life, at the tender age of eleven, will always signify grace, courage and heart in the face of overwhelming hardship. And the ripples will continue to flow for all of eternity.
Ricky's life taught us two things: Have the courage to BE LOUD, and people will hear you. Leap and the net will appear.
It was great to have heard Ricky in the first place and an honor and a privilege to be one of the many people helping to hold up that net.
The final goal of his short life, to help other people, will be upheld and continued in his name by all of us. But, for now we will simply say, good bye, Ricky. Rest in peace. We love you.
Buck, Sandy, Danielle and Zeke"
It's fitting that we play this version of Don't Fear The Reaper for Ricky as it was played live when Buck played it while using Ricky's story to raise money for the Richmond Hospice.
(Acoustic version of Don't Fear The Reaper played)
Before I close, I'd just like to say, Amanda, you've been GREAT through all of this and remember, if you need anything, we are all just an IM away:-) Inside joke to Amanda.
In closing, I don't claim to understand or justify Ricky's suffering, no one should go through what the Browning's have, let alone, twice.
But Just as Jesus died to save the world, Ricky suffered, died and will be buried to help others.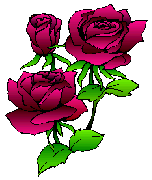 Ricky's suffering will not be in vain.
On Ricky's video, Miracles DO Happen - Ricky said "Heaven, it could be paradise or a WHOLE lot better. Today, Ricky knows for sure.
Good bye, Ricky. This world will never forget you...
.....Chuck Saden